Let's face it; if you're here, you're probably a teensy bit obsessed with your pet. You're compassionate and independent and probably a bookworm. You're definitely not worried about getting a little dirty. You love to snuggle your furry family members, especially on a rainy afternoon. You know your attention-grabbing bird trills could use a little help, and that's where I come in!
At Fuzzy Love Photography, I design a unique, custom experience of creating beautiful memories with your pet that are transformed into works of art.
My mission is to capture the moments, mannerisms, expressions and love that make your pet exceptional; all while resisting the urge to babble at them in baby talk.
Every Cherish photoshoot has a $499 session fee. This non-refundable fee is to secure your date on my calendar. During your ordering appointment, 100% of your session fee is applied towards your product order.

Custom Location
Custom Date
No set time limit
$499 product credit
Throughout the year I offer $99 limited availability Adore Sessions. Enter your email below if you'd like to be one of the first to be notified when these sessions become available.
Specific Date
Predetermined Location
30 Minute Session
$49 Product Credit

From locally sourced barnwood frames to working with a Master Printmaker in New York to finding the most vibrant high definition metal prints in Quebec, my products are the absolute best in the industry and your satisfaction is 100% guaranteed.
Framed artwork starts at $399. Full resolution digital file bundles start at $650. Predesigned collections start at $999.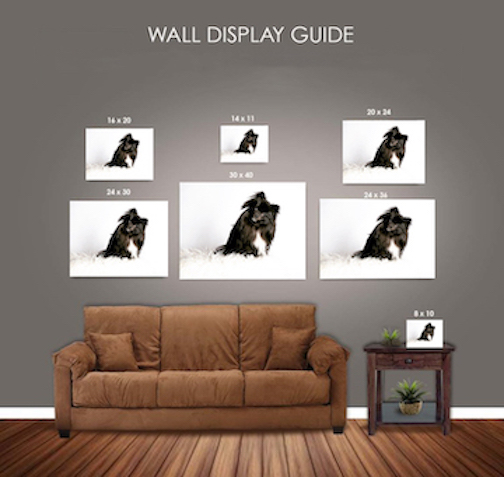 Choosing a collection has never been easier. You have the option of choosing one of the collections I've designed, or you can create your own collection to ensure you're getting exactly what you want in three simple steps.
Step 1. Choose any style wall art 16×20 or larger.
Step 2. Choose any two additional products.
Step 3. Take 20% off your total order. Woohooo!!